PINNACLE™ SYSTEMS
Plasma-Therm's Pinnacle™ systems incorporate large-area ion sources and advanced motion control for high throughput. Pinnacle™ systems use best-in-class software, components, electrical and mechanical design. The result is a platform that can be rapidly configured for a wide range of applications. Pinnacle™ tools are qualified and in volume production in 200 mm fabs. Pinnacle™ systems perform substantially better than competing tools. Four years of development effort by Nano Etch Systems' engineers went into ensuring that Pinnacle™ systems deliver best-in-class uniformity, best-in-class throughput, and the lowest cost of ownership.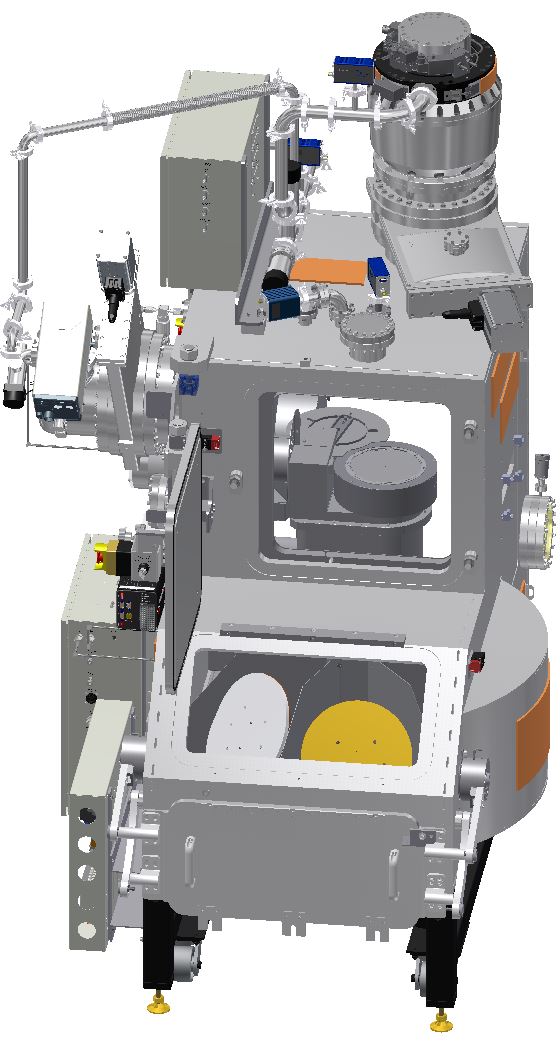 Pinnacle™ advantages
Process 200 mm wafers, 150mm wafers, and 9.5-inch pallets; scalable to 300 mm wafers capability.
Advanced Motion Controls provide up to 40% higher throughput than legacy ion beam systems.
Ultra-low energy ion source and/or high-power etch.
Improved uniformity at lower cost of ownership.
Long life Marathon™ grid sets provide two to four times longer life than standard grids.
Higher yields through precision ion beam control.
SIMS endpoint detection.
Modular hardware design for ease of installation.
Modular software architecture simplifies configuration.
Pinnacle advantages are also available as upgrades for existing systems.
System configurations
Single-chamber tool with IBE or IBD module.
Cluster tools with up to three chambers per cluster in IBE, IBD or IBE/IBD combinations.
"Virtual new" systems can be built with re-use of high-cost components.
Marathon™ Grid advantages
The grid assembly is critical to the performance of ion beam systems. Competing grid systems use magnetic augmentations to the basic grid designs to achieve uniformity, but deteriorate rapidly with use. The typical life of competing grids is compromised by the design, materials and tolerance delivered.
The unique Marathon™ grids used on Pinnacle™ systems, developed through years of experience and deep knowledge of the fundamental operation of ion beam systems, address these shortcomings.
Marathon™ grids provides better uniformity initially, and maintain uniformity over a much longer life than competing designs. Marathon™ grids can be installed on existing systems to improve performance and gain two times longer life or better.
Swift™ motion controls
Pinnacle systems incorporate Allen Bradley Compactlogix PLCs in the transfer module and the process modules. Gauges and mass flow controllers are all DeviceNet standard to allow direct communication with the control system software. Hardware devices are controlled by external PLCs communicating with the system server using industry standard OPC protocol. The system software supports the industry standard SECS\GEM option for factory automation, auto-recipe download, and collection of process data.
High reliability mechanical and electrical design
The latest mechanical and electrical design practice is incorporated in the Pinnacle™ architecture. The drive system is designed for reliability and long service life. Modular electrical system design provides greater efficiency in manufacturing and factory installation. High-quality electrical and control components give long service life and industry-leading uptime.