VERSALINE®
Plasma-Therm's VERSALINE platform is the workhorse for a variety of applications in specialty semiconductor markets. The platform's modular design allows flexible configuration of substrate handling and technologies that address the wide range of customer requirements.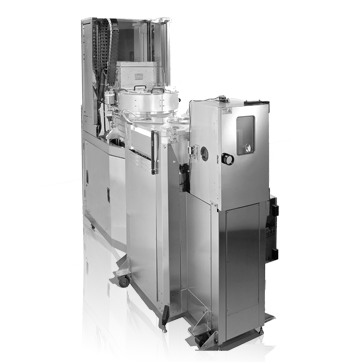 Substrate handling configurations
The VERSALINE platform provides flexibility with a variety of material-handling options. Additionally, the VERSALINE platform gives customers upgrade options that allow the system to evolve from a manual-loading configuration, to a single-substrate or batch carrier vacuum loadlock, to a fully automated cassette-to-cassette handler.
ML — manual loading for single substrate or batch
LL — loadlock for single substrate or single batch carrier
CX — cassette loading
Etch
VERSALINE ICP
VERSALINE DSE
VERSALINE RIE
Deposition
VERSALINE PECVD
VERSALINE HDPCVD
Process control
EndpointWorks® is available with various endpoint technologies.
Productivity enhancements
Data logging
AMS (Automated Maintenance Scheduler)
SECS/GEM